[Updated] 8 Resources For Finding Free Stock Photos in 2023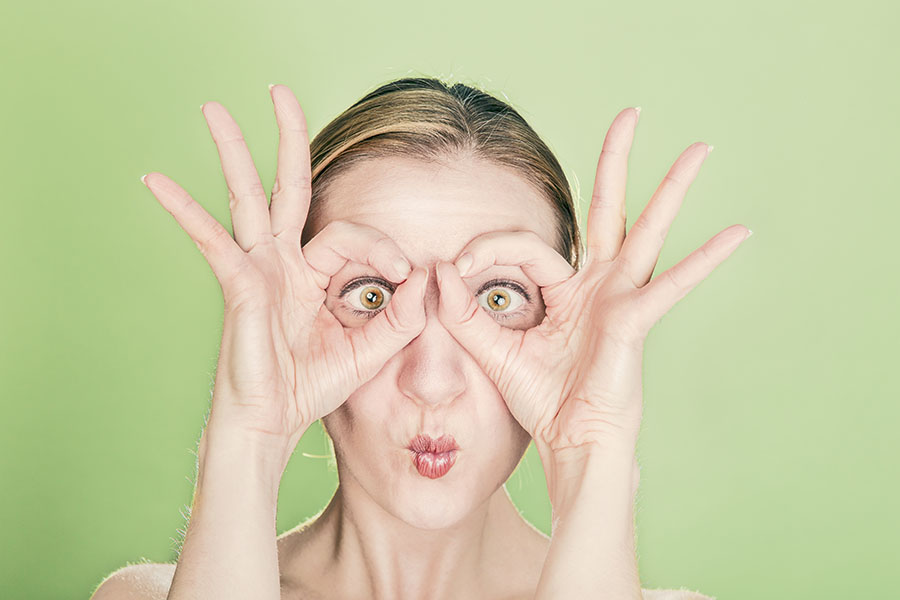 Businesses need photography for a variety of reasons. Professional original photography can never be beat, but some circumstances and budgets require us to look for "stock photos" to save time or money. The old saying "you get what you pay for" has never been more true than when discussing photography. Locating the perfect image with a free license for its use can be extremely challenging and may take a lot of searching, but we've compiled a list of resources that will get you started in the right direction.
Whether your business is service or product based, having a powerful visual image in your marketing campaign can give you a great advantage over your competitors. Strong visual content attracts attention, gets more social media interaction and can make your brand much more memorable.
Why Should You Use Royalty Free Stock Photos?
You may choose to use royalty-free stock photos because they are typically much less expensive than hiring a photographer to take original images, or purchasing exclusive rights to a photo. They can be used multiple times without incurring additional fees.  Using royalty-free stock photos also ensure that the business stays compliant with copyright laws.
Can't You Just Find Images For Free On Google Image Search and Use Those?
Stealing someone else's images from Google Search and using them for your own commercial use is one of the worst things you can do. If you use copyrighted images on your website without permission, you could face legal action from the copyright holder. There is an entire industry of lawyers that will search for stolen images and take legal action, suing you for copyright infringement, which can result in significant fines and penalties. In Mose cases they will force you to remove the infringing images from your website and pay damages to the copyright holder. This can be very costly, time-consuming and damage your reputation and brand. In some cases, you might be also required to pay for the attorney's fee and other expenses that the copyright holder incurred.
There is no need for this headache though, when there are many great resources for finding royalty-free images.
Where Can You Find Free Stock Photos?
While there are many options for finding stock images, not all are created equal. The image quality and subject matter can vary greatly. Some services provide great images of people, and others avoid offering photos of people in order to avoid any model release legal paperwork. Depending on your needs, we've outlined some of our favorite sources for finding free stock images in 2023.
Unsplash is a beautiful resource for people looking for incredible landscape and city photography. Their collection has very few photos of people, so if you are looking for that style, you might want to try elsewhere.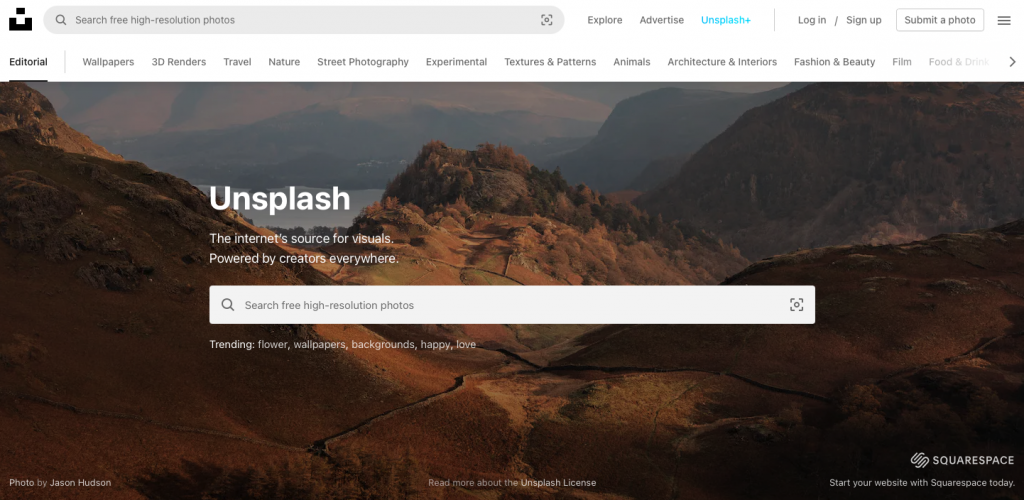 Pikwizard has over 100,000 free images on their website and more are added daily. Unlike many free stock image sources, Pikwizard has a lot of photos of people.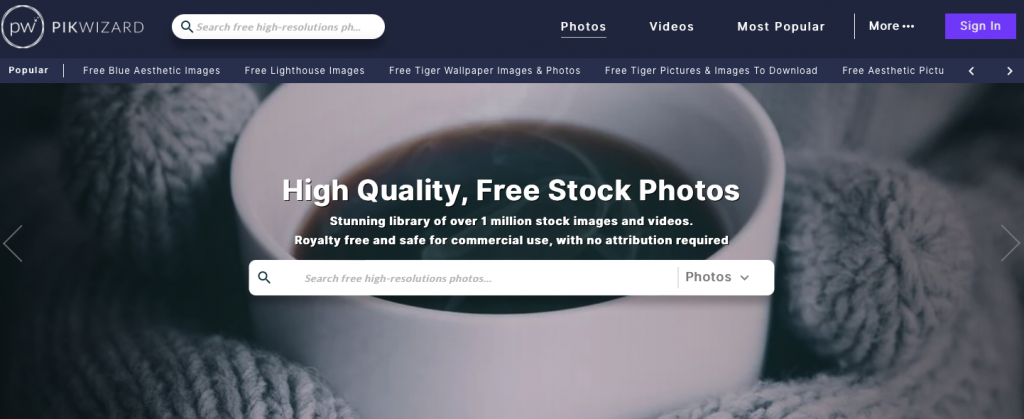 MorgueFile.com is another great source of photography. The term "morgueFile" is popular in the newspaper business to describe the file that holds past issues flats. Although the term has been used by illustrators, comic book artist, designers and teachers as well. The purpose of this site is to provide free image reference material for use in all creative pursuits. This is the world wide web's morgueFile.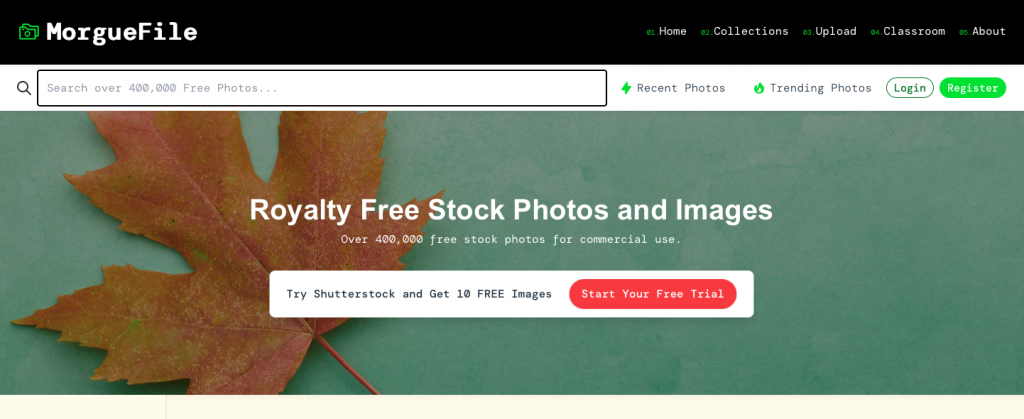 FreeImages.com has over 388,000 images on file and many of them are available at no charge.

Stock Snap is one of my personal favorite photo sources when I'm looking for a generic "around the office" type of shot. These are great filler images for designers to use until you can have professional photos done.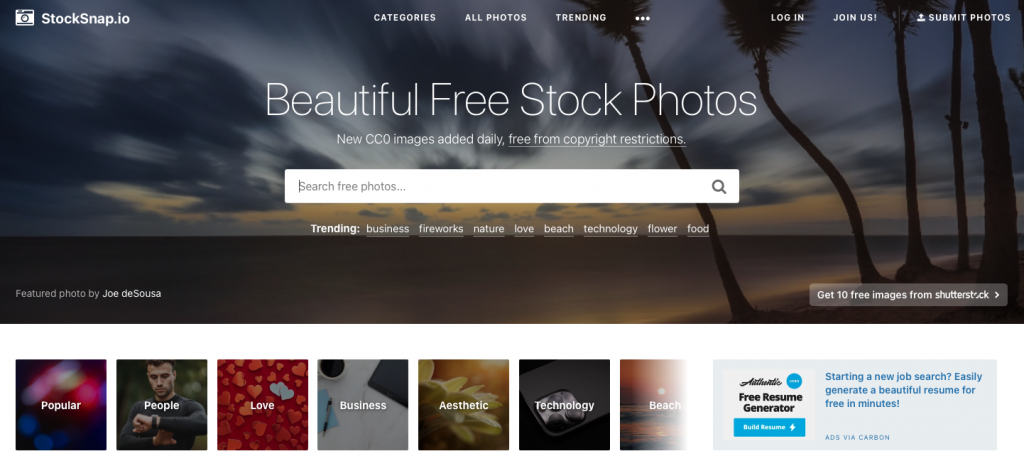 Gratisography has some of the highest quality and most artistic images I've found. Looking for something a little out of the ordinary? This may be your best bet. To borrow a term from their website, these images are the most "whimsical" you may find on the free image market.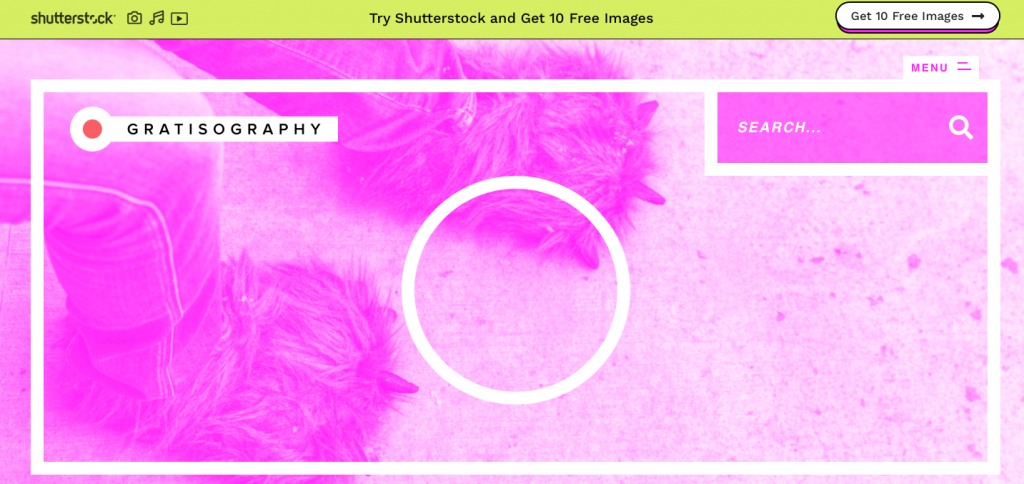 Burst is a new stock photography resource that was created by Shopify. They have thousands of images and they allow you to use them for just about any purpose. The image quality is high and it is clear that they will be an extremely good resource for people looking for a great variety of photos.

This resource for free photos has a great variety people, still life, landscape, business images and more. Give this royalty free stock photos site a try and you may find the perfect image for your marketing campaign, social media posts and websites.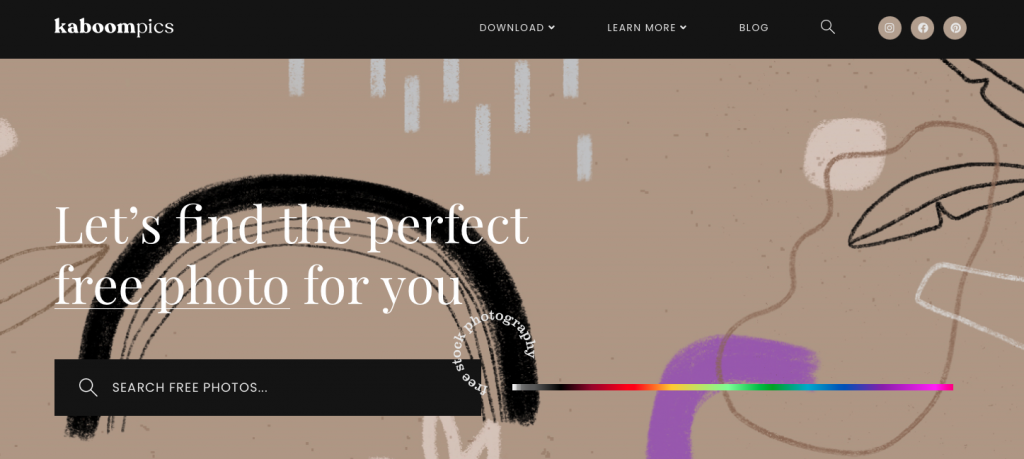 There are countless other great stock photography sources online. This is just a starting point so be sure to tell us about your favorite free stock photo sites. We'll add them to our next list.
Let's Do This Together.
Our digital newsletter is full of actionable news and information you can apply to your business. Sign up today!
Sharing Is Caring.
Share this post with all of your contacts by using the social sharing links below.
To Go Fast, Go Alone. To Go Far, Go Together.
Are Your Ready To Take The Next Step? Drop us a line today for a free consultation.
Who We Are And What We Do
Apache Interactive is a digital marketing agency specializing in technical SEO, online advertising (PPC), content marketing, and web design and development services.
We work directly with client companies, and also partner with other marketing and branding agencies that want to have a digital marketing expert on call to assist with challenging projects.
The Internet is a big place and we love to hang out on all of the major social networks.
Follow our accounts and never miss any of our photos, videos, or other digital marketing mayhem.