The Inspiring Work Of The Center Houston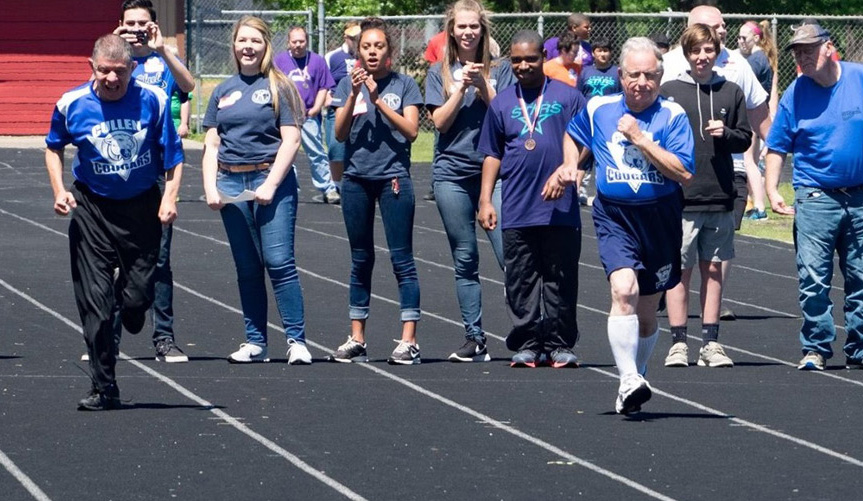 It's not often that I write about clients or brag about their accomplishments. On occasion there are times when we get to work with unique organizations that are making an enormous difference in the world. One recent example of that is The Center For Pursuit.
For more than six decades, The Center For Pursuit has empowered adults with intellectual and developmental disabilities to live meaningful, dignified lives filled with opportunity. Through innovative programs and services in areas like employment training, community living, and day habilitation they help adults with disabilities to develop the skills and tools necessary to grow as individuals and participate fully in their community.
The Center's origins began in 1950 when a small group of parents of children with intellectual disabilities came together to share their concerns and hopes for their children's future. Driven by the conviction that their children could live meaningful, rewarding lives with proper support and care, the parents combined resources to form The Center, planting a visionary seed at a time when institutionalization and isolation were the norm.
Apache Interactive was contacted to assist them with a new WordPress website launch. The goal was to provide a simpler and cleaner appearance that delivered an accurate view of life and work at The Center. We were honored to assist their great team with this process.
"We wanted to simplify the design and navigation so our clients and our mission would really shine. Our new design brings clarity to what we do and helps us better connect with our community on mobile and social platforms."  – Jerry Wische, Chief Operating Officer at The Center
Today, The Center serves as a community hub for over 450 vibrant and diverse individuals with special needs. They are able to maintain their mission through community support, volunteers and by donations. If you are interested in learning more or supporting The Center For Pursuit through your donations, visit them online at TheCenterForPursuit.org.
Let's Do This Together.
Our digital newsletter is full of actionable news and information you can apply to your business. Sign up today!
Sharing Is Caring.
Share this post with all of your contacts by using the social sharing links below.
To Go Fast, Go Alone. To Go Far, Go Together.
Are Your Ready To Take The Next Step? Drop us a line today for a free consultation.
Who We Are And What We Do
Apache Interactive is a digital marketing agency specializing in technical SEO, online advertising (PPC), content marketing, and web design and development services.
We work directly with client companies, and also partner with other marketing and branding agencies that want to have a digital marketing expert on call to assist with challenging projects.
The Internet is a big place and we love to hang out on all of the major social networks.
Follow our accounts and never miss any of our photos, videos, or other digital marketing mayhem.