Our Favorite FREE Communication Tools For Remote Working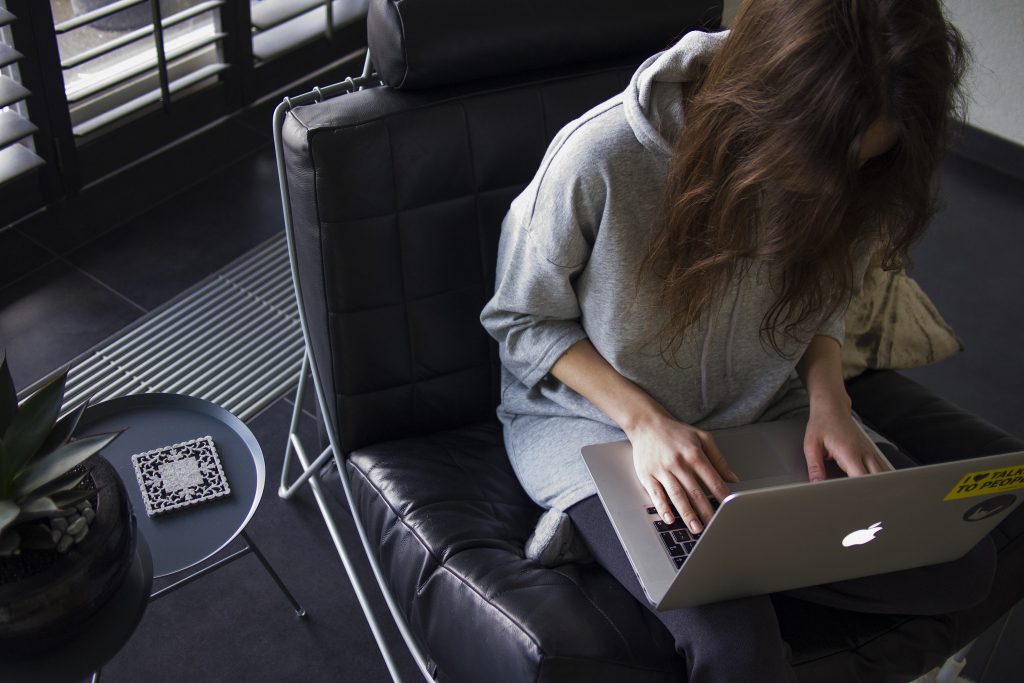 Are you new to remote working and need an online communication tool?
The past few weeks have forced many people into working from home due to the Covid-19 pandemic. Social distancing isn't very fun,  but we thought it would be a good time to share some of our favorite FREE remote working tools with you. The technology we have available to us now makes remote working easier than ever.
We'll start with a list of excellent tools for hosting online meetings.
GoToMeeting:
GoToMeeting is the most popular online conferencing tool and it has been around for a very long time. Their free plan does allow screen sharing, but it limits users to just web audio conferencing. There is also no dial-in audio on the free plan, so your team is stuck using the audio from your computer, which isn't always a bad thing. You are limited to 3 participants in a meeting on the free plan, but it still works perfectly for small businesses or small team meetings.
Cisco WebEx:
Cisco WebEx is another online conferencing tool that works a lot like GoToMeeting. WebEx will limit you to 3 participants, BUT they allow video conferencing along with screen sharing with the free plan.
Skype:
Skype allows video conferencing and screen sharing, and is completely free. You just simply drag and drop files (up to 300 MB) into your conversation window and everyone on the call will have access (up to 3 participants). You no longer need Skype Premium to participate in group screen sharing like you used to. If you need features like voice mail, SMS texts or making calls to a landline, cell or outside of Skype then you would have to upgrade to Skype Premium. In our experience, the video and audio quality is hit or miss with Skype and there are better options out there.
Zoom:
With Zoom's free plan they allow 40 minutes of conferencing and screen sharing with 3 or more participants. One on one meetings does not have a time limit. You can upgrade for unlimited users, an unlimited number of meetings and video conferencing. This has been one of the most popular online meeting tool this year. Schools are adopting it to host classroom meetings during quarantine and businesses are embracing it as a their go to tool. This is one of our current favorites.
Google HangOuts:
Hangouts is great for smaller sized teams without any extra cost. Users will need a Google account. You will only be able to have 10 participants with the group video chat. Most people have a Google account, so this is an easy tool to get a meeting up and running quickly.
Amazon Chime:
Amazon Chime's basic features are free to use and you can use them for as long as you want. These features include chat, Chime to Chime voice calls, and attending meetings, screen sharing, and much more. You can register for a free account and then upgrade that account to Amazon Chime Pro or add other pay-as-you-go features like Business Calling. We've experimented with this tool and it looks like a fantastic option to consider. The audio and video quality was top notch.
Looking for free project management and team communication tools? We have a list for you!
Slack:
Slack features unlimited private and public channels for chat and file sharing. You can create a channel for every project, topic, or group. Every message in Slack is searchable, so nothing gets lost. 1:1 voice and video calls, directly inside Slack. All the public files your team shares are kept in one place. Slack has become extremely popular and we're big fans of this application.
Asana:
Asana is a robust project management tool that allows you to manage tasks and personal to-dos including, tasks/lists, calendar views, assign tasks and add due dates. Collaborate with up to 15 teammates. It's amazing that a tool this nice is available with a free account. Our team uses this program every day to keep track of tasks.
Trello:
Trello is a free service that allows users to work with a limited amount of boards, lists and cards in a Kanban format. There are no restrictions on the number of people you can collaborate with through the free version.
Milanote:
Milanote is like Trello on steroids. Whether you need need to layout a storyboard, mind-map a project, or even draw out a customers journey map, this tool is excellent for organizing your ideas in a beautiful way. Unlike other Kanban style tools, Milanote allows many layers of nested content, and comes with several great templates to get you off and running.
Zoom and Slack are a powerful combination of text, file sharing, video conferencing and screen sharing.
What Remote Working Tools Are Best For You?
Each option has benefits and limitations, but there is definitely a solution out there that will fit your needs. Today, we have more options than ever for remote working tools that will make us feel like we're right there in the office collaborating with our team.
What is our personal favorite? Zoom is our favorite video conferencing and screen sharing tool on the market currently. The audio and video quality is more consistent than many competitors and this is a very important factor for us. As far as project management tools go, we use all three of the options listed above – Slack, Trello, and Asana, and we love each of them for their own special strengths. The powerful combination of Zoom, Slack, Trello and Asana can help you conquer the world.
In our industry, remote working is not uncommon, so if you have any questions about this subject feel free to contact us. We love to "talk shop" and help other businesses get through this difficult time.
Photo by Daria Nepriakhina on Unsplash
Let's Do This Together.
Our digital newsletter is full of actionable news and information you can apply to your business. Sign up today!
Sharing Is Caring.
Share this post with all of your contacts by using the social sharing links below.
To Go Fast, Go Alone. To Go Far, Go Together.
Are Your Ready To Take The Next Step? Drop us a line today for a free consultation.
Who We Are And What We Do
Apache Interactive is a digital marketing agency specializing in technical SEO, online advertising (PPC), content marketing, and web design and development services.
We work directly with client companies, and also partner with other marketing and branding agencies that want to have a digital marketing expert on call to assist with challenging projects.
The Internet is a big place and we love to hang out on all of the major social networks.
Follow our accounts and never miss any of our photos, videos, or other digital marketing mayhem.