New AI Technology Can Make Your Site Accessible For People With Disabilities, and Help Avoid Potential ADA Compliance Lawsuits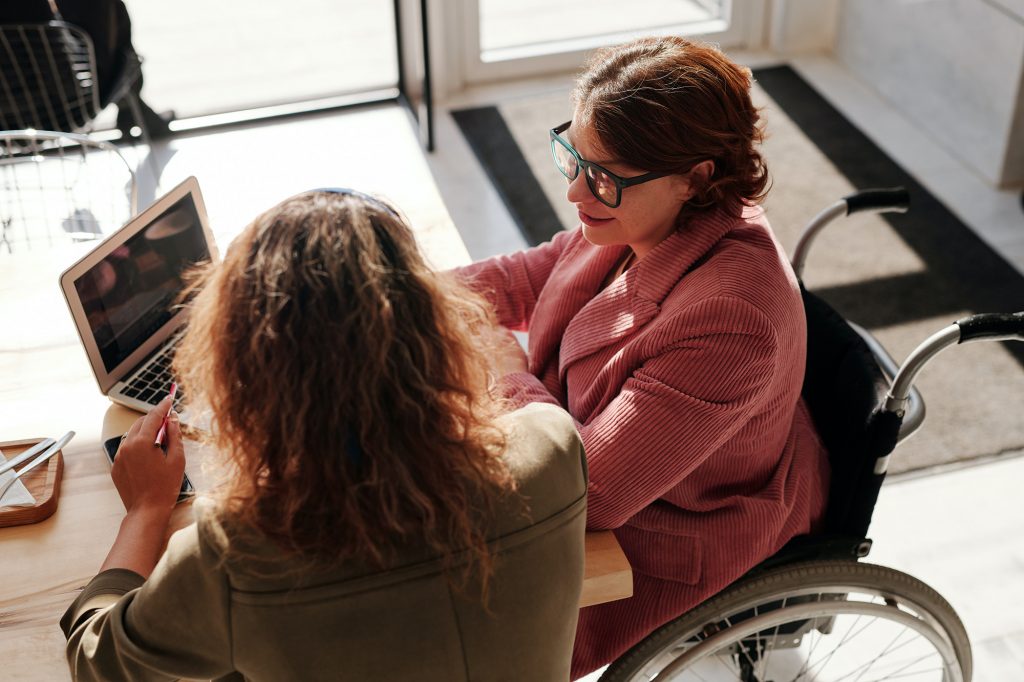 Learn how to have an accessible and ADA compliant online business.
I wanted to make sure that you were aware of recent changes in the web landscape. You may have heard about recent lawsuits involving websites of large companies such as Dominos (Robles v. Domino's Pizza), Five Guys (Lucia Markett v. Five Guys), Hobby Lobby (Sean Gorecki v. Hobby Lobby), and Winn-Dixie (Gil vs. Winn-Dixie) grocery store who had to pay $105K.
All of those lawsuits involved visually impaired people trying to access the company's website. These lawsuits have all been filed under ADA Title III. This is the "public access" section of the ADA compliance. I am NOT a lawyer, however, we have been talking with industry experts, consultants, and companies that specialize in ensuring websites are fully ADA compliant.
Above I mentioned some large companies that have had issues with this. However, recently a small shoe store in Clearwater, FL was involved in a lawsuit. They are a Mom & Pop shop and this hits home for me… A small business trying to do everything they can to expand their business and make a little more by having a website gets hit with a lawsuit that could cost them $10-$20k. We really enjoy the small businesses that we get to work with and want to help assist you in being compliant.
In 2018 there were 10,163 federal cases RE: ADA & websites. In CA there were 4,249, that's a 54% increase in CA from 2017 to 2018.
The Avanti Hotel in Palm Springs got hit with a lawsuit and the plaintiff is looking for $13k in damages. This $13k is in addition to the hotel making the needed changes to the website. The hotel's lawyer said that it would cost upwards of $25k in damages, plus lawyer fees if they fight the suit and lose.
As you are reading this I bet you are thinking "Why didn't Apache Interactive build a website that is ADA compliant in the first place?". Well, that's a good question. We implement many elements that are required like Alt tag fields on images, tab navigation, skip to main content and other items. We do work to build in as many tools as we can, however, maintaining compliance means that every time the website is updated that it has to be checked again and keeping up with the legal status of a site is above and beyond a normal site build project. It's not a once and done type thing rather an ongoing element. We could build something compliant if the law never changed and nothing ever changed on your website. However, laws and guidelines change and websites need to be updated.
So… where does this leave us?
There are a few options:
● Do nothing… However, you could be at risk of a lawsuit and we DON'T recommend this!
● Take your website offline… But now you don't have a business
● Hire an ADA compliance company like SiteImprove ($5k+/month) or AudioEye
($10k+/year)
● Use a "Free Plugin" service that only provides 20-50% coverage on compliance
● Use our new solution
We have partnered with some AI & Accessibility experts to bring our clients a tool that can help provide a compliant solution. Although there will be a cost to this it's going to be a lot less than having to deal with the legal mess of a lawsuit or even one of the compliance companies that I noted above. We are working to keep the cost very low – under $100/month for most sites (+setup fee).
You may have noticed the accessibility tool in the bottom corner of our website.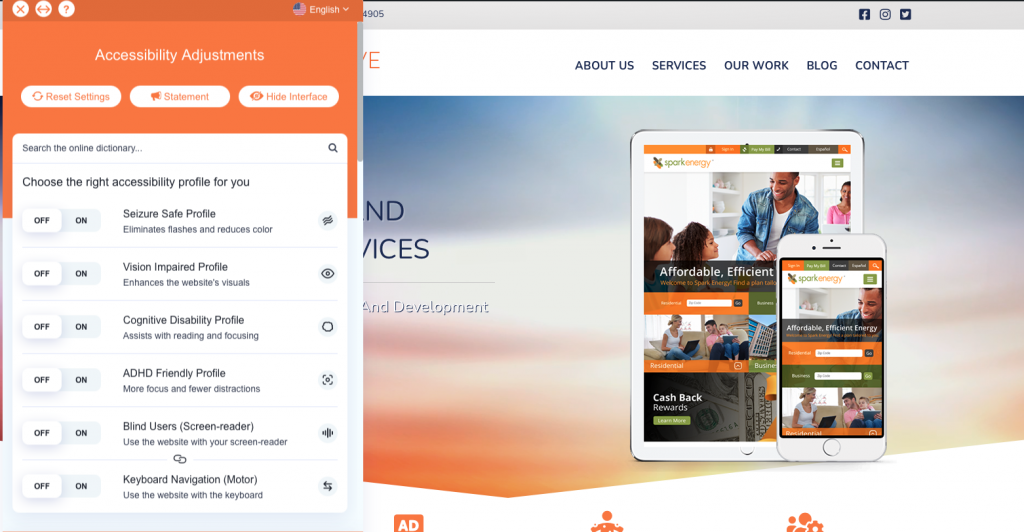 This small icon activates an AI powered tool that helps people with disabilities use our website no matter what requirements they have. Our new tool aids people with vision impairment, motor skill issues, ADHA, and even provides a seizure safe mode the dulls colors and stops moving elements from playing. This same tool could be added to you site for a very low license and setup fee and you will have added protection from our compliance partner against any potential lawsuits or bad user experience for disabled site visitors.
If you are interested in learning more about making your site become ADA compliant, please contact us.
Let's Do This Together.
Our digital newsletter is full of actionable news and information you can apply to your business. Sign up today!
Sharing Is Caring.
Share this post with all of your contacts by using the social sharing links below.
To Go Fast, Go Alone. To Go Far, Go Together.
Are Your Ready To Take The Next Step? Drop us a line today for a free consultation.
Who We Are And What We Do
Apache Interactive is a digital marketing agency specializing in technical SEO, online advertising (PPC), content marketing, and web design and development services.
We work directly with client companies, and also partner with other marketing and branding agencies that want to have a digital marketing expert on call to assist with challenging projects.
The Internet is a big place and we love to hang out on all of the major social networks.
Follow our accounts and never miss any of our photos, videos, or other digital marketing mayhem.