5 Ways To Improve The Typography On Your Blog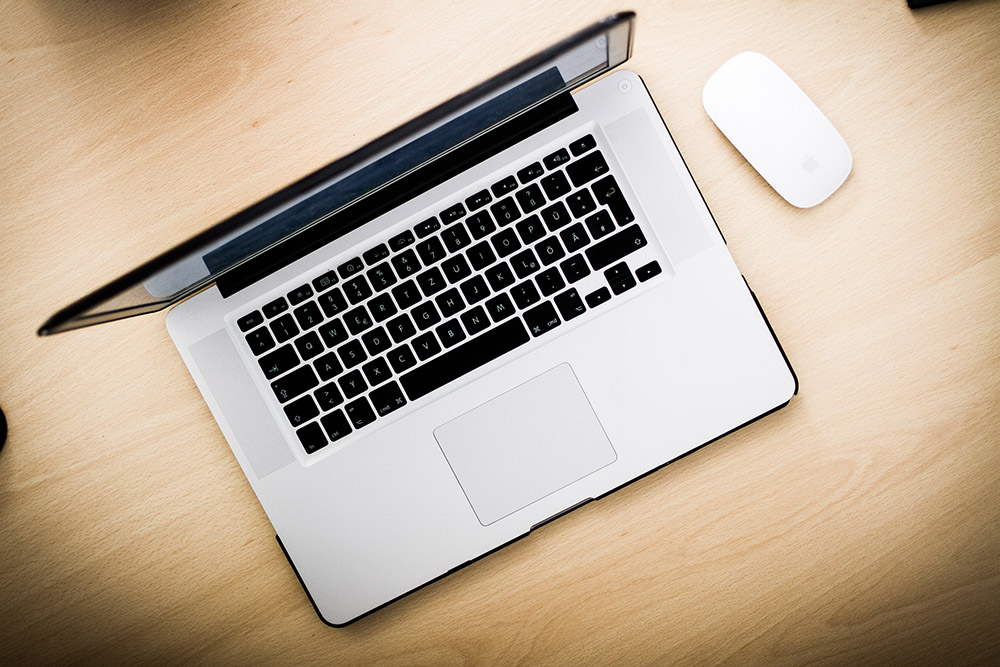 Blogs have become a critical tool for businesses and individuals to share information and carve their niche in the world wide web. Blog designs come in thousands of variations, but one things has remained the same – They are used primarily used for delivering the written word.
Whether you are delivering your writing in a book, magazine, letter, or online blog, you want your message to be clearly read, without unusual typographical formatting getting in the way.
Here are 5 easy tips to help improve the readability of your online blog so that your message can be easily understood.
Consistent Text Alignment – There have been dozens of occasions where we've turned over a well designed website to a client, then returned only to find that the client has centered the text on every page that they publish. While this style of formatting may be common on posters and printed fliers, rarely is it appropriate when writing website blog posts. The human eye has been trained since grade school to read left to right, and 99% of the time this is the most appropriate formatting for your blog posts.
Legibility – If your blog relies on the written word to convey it's message, then you must make your copy as legible as possible and always remember that substance beats style. It may be tempting to use a variety of colorful fonts to deliver your message, but using clean, readable fonts, and segmenting your copy with block quotes, subheadings and paragraphs will make your message more readable and your readers will spend a lot more time on your page.
 Limit The Number of Type Faces – I've seen many site designs that utilizes 6 or more type faces on a single page. This amount of font variety can be hard on the readers eyes and prevent them from spending time on your page and fully absorbing your message. While it is very common, and easy to read a san-serif heading alongside a serif paragraph text, or vice versa, it is not recommended to combine multiple variations of each across your body text, or to utilize too many contrasting type styles in your H1 through H6 heading tags. When in doubt, use fewer type faces – two or three will do the trick almost every time.
Use An Appropriate Type Size – There was a time in the early 2000′s when many of us experimented with small paragraph type. Thankfully we outgrew that strange phase – It hurts our eyes to read much of that! Body copy should be no smaller than 14px high and headlines and subheadings should be substantially larger, with a noticible separation between the two.
Pay Attention To Spacing – When you place subheadings directly on top of paragraphs, or stack each paragraph line tightly on top of each other, you create a very difficult page to read. Don't be afraid of the white space! There should be a definite separation between the subheadings and paragraphs, and the linespacing on your paragraphs should be wide enough to be easily read – preferrably around. This simple spacing can make all the difference in the quality of your page design.
Let's Do This Together.
Our digital newsletter is full of actionable news and information you can apply to your business. Sign up today!
Sharing Is Caring.
Share this post with all of your contacts by using the social sharing links below.
To Go Fast, Go Alone. To Go Far, Go Together.
Are Your Ready To Take The Next Step? Drop us a line today for a free consultation.
Apache Interactive
Kingwood Texas
832.971.4905
Info@ApacheInteractive.com

Who We Are And What We Do
Apache Interactive is a digital marketing agency specializing in technical SEO, online advertising (PPC), content marketing, and web design and development services.
We work directly with client companies, and also partner with other marketing and branding agencies that want to have a digital marketing expert on call to assist with challenging projects.
The Internet is a big place and we love to hang out on all of the major social networks.
Follow our accounts and never miss any of our photos, videos, or other digital marketing mayhem.