How To Get A First Page Position on Google and Yahoo In Less Than A Week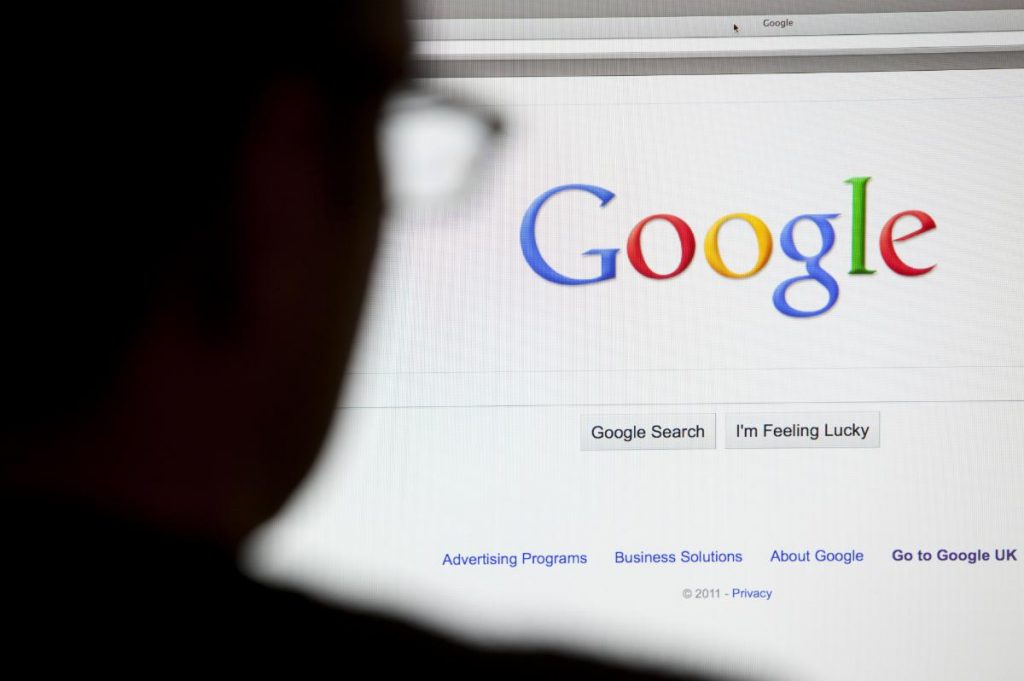 We can't ignore it. Google is the 800 pound gorilla that has the power to make you a success or put you out on the street.
With nearly 70% of the search market share, Google deserves to get the lions share of attention when we plan our search engine optimization strategy. Following right on Google's heals is Yahoo – The former king that has now found itself trailing the Google behemoth with approximately 17% of the market. Last, we have Microsoft's Bing, desperately trying to hold on to their 10% of the market. Their search engine is only mildly more successful as their Zune music player and Kin mobile phone. Not very impressive, but still work a look.
Do any of the other search engines matter? Not really.
If you are targeting the US market, then you should be concerned with these three search engines, in that order, if you want to succeed. You can throw good money at services that promise to "register your site with 300 search engines per month", but this so-called "registering" won't help your search engine rank one bit.
To elaborate on how I quickly earn high ranking search engine positions, I'm going to use Proline Air Conditioning as an example. Proline is a start up AC and heating service company that has put all of it's eggs in one basket – Online marketing. I structured their site in a way that earned a first page rank on Google and Yahoo in only 5 days. These results aren't always "typical", but they are possible, and I'll explain how.
It's all about the keywords, right?
Sort of. Ask yourself this – "What keywords am I supposed to be targeting and what do I do with those keywords?" Do you just take a guess and hope for the best? That's what most people do. They'll use the most obvious keyword that comes to mind and stuff it everywhere on their site. They'll stuff the meta tags, paragraphs, alt tags, and maybe even hide a few keywords in the background for good measure, just to make sure that they've got it covered. This is a good way to have your site completely banned from the search engines – Not improve your rank.
You should never guess what people are searching for. This data is available to anyone by using Google's keyword tools and other similar services. They'll show you exactly what people are searching for, suggest phrases that you might not have thought of, or a variations of the phrase that will give you better results. For example, when building the site for Proline AC I learned that the difference in "air conditioning repair" and "ac repair" was substantial. One phrase was pulling in 50% more searches than the other! This is vital information you need when planning your search strategy.
You've got to have "good bones".
Not real "bones". I'm referring to the structure that websites are built upon – The markup.
Search engines like to see properly structured semantic markup on your website. It helps them identify what your website is about and what content would be most useful to your readers. You can have the prettiest site on the internet, but if Google can't read your content, or can't tell your "headline" from your "paragraph", you're not going to get far. Don't place your text in an image or Flash animation. Search engines can only read good old (X)HTML text, so learn to keep your content in this form and structure it with proper titles, heading tags (H1, H2, H3 and so on), paragraphs, links, etc. Go through your entire site from top to bottom, starting with a good descriptive, keyword rich domain name, all the way down to your footer, making sure that you are including your keyword phrases in the best way possible. Don't blindly stuff your keywords in every section, just included them appropriately in a manner that is easy to read and makes sense to your readers.
Write your content for humans, not search engines.
It's not what you know, it's who you know.
Link building is one of the most important aspects of search engine optimization. By having a website link to you, they are giving you a "vote of confidence" that you are indeed worthy of reading. If you have several inbound links from reputable websites, the search engines figure that you have something of value to add to the online world and they will index your site and give it a decent rank (theoretically).
This is a topic for several more blog posts, but I will just say that because I have worked with online marketing for many years, I have a network of website and developers that I can use to give your website several relevant inbound links quickly. This will get your website indexed FAR faster than by submitting your site to the search engines.
You are letting the search engines come to you, instead of submitting your site to them and hoping that they index it.
When should you pay attention to SEO?
A lot of people make a good living offering SEO services. The companies that actually do a good job will charge at least $1200 per month, and some even charge as much as $1000 per hour for this service.
Why pay one service to design your site, and another to make it actually work? I've always found that it's much for efficient to consider your SEO strategy while you are building your site. This saves a lot of time and money doing it right the first time. I've always offered my clients website design, SEO, SEM, linkbuilding, social media and more. They are all important aspects of your online marketing strategy, so why do the job twice?
Use a company that offers well rounded online marketing services, not just pretty design. Reputable marketers (including us) look at the big picture and take care of a lot of the things that you would be paying someone to "re-do" otherwise.
Search engine optimization us a journey, not a destination. The techniques mentioned n this blog post only scratch the surface of the work involved to achieve and maintain a great search engine rank. No two businesses are the same either. What might work in one industry may not work in another. We look at each client individually and identify where we can enhance their search engine position. For some it might be link building. Others may require a lot of on-site reorganization. For a free review of your website, contact us at Info@ApacheInteractive.com.
Recap
This is a complex topic that has been the subject of thousands of blog posts and articles, but to give you a quick recap:
Don't guess at keywords. Use tools that will tell you what people are searching for and what phrases will offer the most opportunity for a good rank.
Use a rock solid, well organized, markup and link structure that allow search engines to fully index your site and identify what text is important. Ex: headline, paragraph, etc.
Build solid inbound links to your site from reputable websites related to your industry. This is critical!
Register Google sitemaps and follow all the recommendations outlined in the Google Webmaster Guidelines. They will tell you exactly what they want you to do in order to rank well. Deceptive tricks will always hurt you in the long run, so just follow their guidelines and you'll do great.
Last, but not least, WRITE GREAT CONTENT! If your site is amazing and provides useful information to your readers, then the search engines and customers WILL find you.
Want to talk about this further? E-mail us at Info@ApacheInteractive.com.
Let's Do This Together.
Our digital newsletter is full of actionable news and information you can apply to your business. Sign up today!
Sharing Is Caring.
Share this post with all of your contacts by using the social sharing links below.
To Go Fast, Go Alone. To Go Far, Go Together.
Are Your Ready To Take The Next Step? Drop us a line today for a free consultation.
Apache Interactive
Kingwood Texas
832.971.4905
Info@ApacheInteractive.com

Who We Are And What We Do
Apache Interactive is a digital marketing agency specializing in technical SEO, online advertising (PPC), content marketing, and web design and development services.
We work directly with client companies, and also partner with other marketing and branding agencies that want to have a digital marketing expert on call to assist with challenging projects.
The Internet is a big place and we love to hang out on all of the major social networks.
Follow our accounts and never miss any of our photos, videos, or other digital marketing mayhem.