Searching For Bigfoot: How Large Is Your Online Footprint?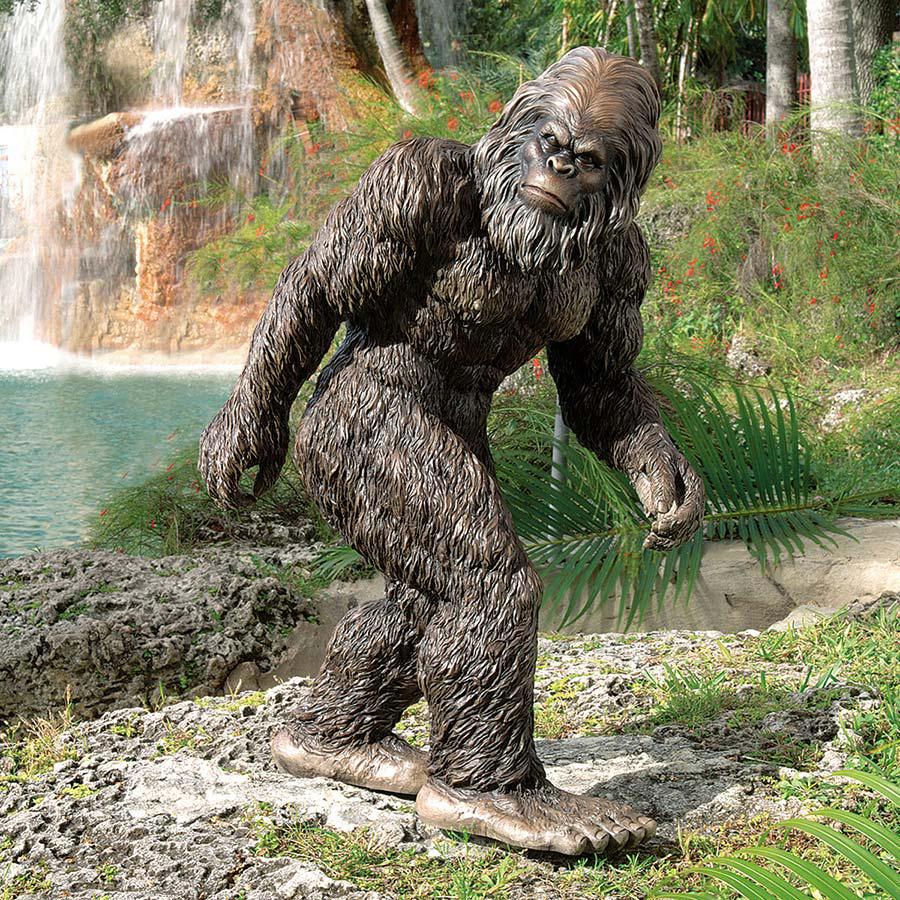 Ok, not THAT Bigfoot.
I'm talking about the size of your ONLINE footprint. Are you a small fish in a big pond, or are you sasquatch stomping through a puddle, with an active blog with thousands of readers, a nice plump Facebook account loaded with "friends", a Twitter profile that grows by the minute, and a full page of results when someone searches your name on Google?
There are many schools of thought when it comes to the amount of information you should publish online. While researching for this article I came across a few sources that argue that you should be erasing as much online content that you can, and even close out your online social media accounts when you are job hunting. Fears of "drunken party photos" surfacing just before the big interview can certainly encourage someone to start "erasing", but let's get serious – We do have to use some common sense. It's no secret that photos and video that make it to the Internet are there forever, and that anyone can save and distribute this content.
Recently I spoke in Washington DC to a group of elected officials about online reputation management. Another professional that was speaking on a related topic suggested that elected officials should avoid using social media since it could backfire against them and negative information could be spread.
I'd like to offer an alternative viewpoint.
Stomp All Over The Competition
If you will not create an "online footprint" for yourself, someone else will. If you are in business or politics, there will eventually be information published about you online. There is no avoiding this.
If you have avoided having a website, or publishing press releases, or using social media, or marketing online in any fashion and someone decides to publish a negative article about you on the Internet – This will be your new online footprint. Decide if you are going to let a stranger publish all of the information about you, or if you'd like to balance out that equation with your own voice. Tell the world who you are and what you're about.
Job hunters should view their online footprint as an extension of their resume. Of course their new employer may "Google" their name to see what comes up, but embrace that new form of communication to show yourself in the best light.
Elected officials should be publishing their own content on a regular basis – Writing press releases, displaying video on their YouTube channel, and actively engaging their constituents through social media. Don't fake it. Be transparent and approachable. The online community demands it. You may have opposition that will publish something in an effort to make you look bad, but if you've already written 10 articles on the topic and 4 videos are already going viral showing your viewpoint, then you are the one in control and you will continue to have a voice on the Internet.
When you are actively engaged with your customers and constituents online, you are creating a "reputation shield". If an unhappy customer voices concern, you have tools at your disposal to communicate and resolve the issue before it grows. If you are fortunate to have a loyal social media following, they may even defend you and solve conflicts without you even knowing. This is always the best scenario.
Publish Great Content
Publish great content and people will want to read/view it. Embrace the transparency and communication that the online community demands. If you follow this path you will be happy to have your employer, customers or constituents look you up online.
Let's Do This Together.
Our digital newsletter is full of actionable news and information you can apply to your business. Sign up today!
Sharing Is Caring.
Share this post with all of your contacts by using the social sharing links below.
To Go Fast, Go Alone. To Go Far, Go Together.
Are Your Ready To Take The Next Step? Drop us a line today for a free consultation.
Apache Interactive
Kingwood Texas
832.971.4905
Info@ApacheInteractive.com

Who We Are And What We Do
Apache Interactive is a digital marketing agency specializing in technical SEO, online advertising (PPC), content marketing, and web design and development services.
We work directly with client companies, and also partner with other marketing and branding agencies that want to have a digital marketing expert on call to assist with challenging projects.
The Internet is a big place and we love to hang out on all of the major social networks.
Follow our accounts and never miss any of our photos, videos, or other digital marketing mayhem.